We invite you to meet the core members of Highland Team.
Deborah Henken
(Founder)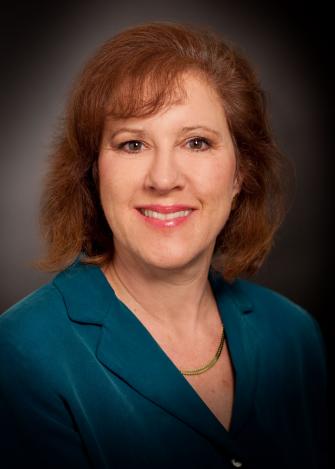 Deborah Henken has over 20 years of management and marketing experience with companies ranging from start-ups to Fortune 500 companies to non-profit and educational institutions to consulting.
Her industry expertise includes: computer hardware, engineering software, networking, e-marketing application software, call center, voice recognition and analytic areas, database and infrastructure software, and corporate and professional education and education administration.
Her consulting areas of focus include:
Marketing Strategy
Market segmentation and target market analysis
Positioning products and companies
Message development which resonates with target audiences
Channel Strategy and marketing
Identify best channels to meet target market buying needs and preferences
Develop channel programs and policies to bring speed channel partners time to revenue
Create co-marketing programs to build revenues for channel business
Branding, Customer Acquisition, Demand Generation, and Customer Retention Programs
Branding and thought leadership programs, demand generation programs including digital and direct marketing, social media, search, online advertising, events
Customer Retention and installed base programs
Metrics, KPIs and ROI Analysis
Her years of consulting experience includes working with large corporations such as Sun, Cisco and Symantec, to start-ups and non-profits. She has created strategic positioning and messaging, developed strategies, devised go-to-market plans and executed marketing programs for companies as diverse as wine industry manufacturing, database management, education technology, aviation content management and computer security firms.
As head of marketing and market development for Learning@Cisco, Deborah grew a global team from two people to twenty. The team launched over 30 products, developed marketing programs, partnerships, field marketing, social media and online marketing to create a lead funnel of over 2 million people to create demand and revenue, built an 800,000 person social learning community, increased the customer base by 80% and rolled out marketing campaigns and programs globally to increase revenues 110% in six years.
As Vice President of Marketing for IQ.COM, an online marketing software provider, Deborah led market segmentation, target market selection, product direction, and awareness and demand creation, increasing revenues 10X through pricing and product decisions.
As Vice President of Marketing for Blue Pumpkin Software, a call center software company, she contributed to increased revenues of 4X and grew customer base 300% in one year, while leading the company from niche start-up to market leader, culminating in Gartner Group naming the company one of the leaders in the workforce management space. She led the product development strategy, branding and lead generation programs as well as installed base customer retention programs to propel the company's success.
Selected as the first Director of Worldwide Partners and Alliance Marketing at BEA Systems, Deborah created the first channel organization, strategy and program for the company to manage strategic alliances, channel recruitment, development and co-sales and marketing efforts. Channels leveraged 20% of the company's $300 million in sales within the year.
As the Director of Channel Marketing at Informix, she built the first worldwide, integrated channel program for VARs, ISVs, distributors, hardware vendors and system integrators. Her team managed over 1200 partnerships and directly contributed 40% of the company's $700 million in sales while VARBusiness Magazine selected Informix as one of the Top 10 Partnering Companies of 1995. Under her leadership, the team created new strategies, policies and programs such as the first online communications with partners and first web-based partner solutions catalog.
Deborah served as President of Women in Consulting from 2004-2006, co-founded and served on the board of the Association of Strategic Alliance Partners-Silicon Valley, and served on the board of the Silicon Valley American Marketing Association. She is currently a Marketing Advisor with Kokko, a color technology company for mobile color shopping applications.

Contact Deborah Henken
Karen Henken
(Partner)
Karen Henken helps companies, social enterprises and non-profits connect across the globe with new strategies, channels, partnerships and market opportunities to drive revenue, profits and growth. With 25+ years in high technology sales, marketing and business development, Karen has helped dozens of organizations establish a presence in new industries and geographies in the US and globally. Her experience ranges from work with early stage organizations across multiple sectors to Fortune 500 businesses, resulting in hundreds of millions of dollars of new revenue opportunities to these organizations.
Karen is also deeply focused on fostering social innovation and social impact through the power of collaboration with business and the social sector. She consults with and serves on boards of several organization fostering partnerships and social impact programs both locally and globally.
Karen serves as adjunct faculty at University of San Diego's Graduate School of Business and teaches as well as works with executive education programs at and faculty at University of California San Diego and leading institutions in Vietnam. Karen has focused on creating tools to enable students and executives alike to understand and implement strategies for entrepreneurship, innovation, social entrepreneurship and leveraging successful business models as a force for social good.
Her consulting areas of focus include:
Innovation and Entrepreneurship
How do innovative companies stay that way? How do entrepreneurial ventures take their products and services from idea to reality? How do larger companies ensure they can foster and retain a commitment to innovation and entrepreneurship?
Creating and sustaining a culture of innovation
The power of the business model canvas to transform ideas to reality
Design thinking to inspire innovation
Lean Startup and Lean Innovation for customer focused solutions
Creating an entrepreneurial ecosystem
Innovation and global markets
Fostering corporate intrapreneurship
New financing strategies for bringing products to market
Corporate Responsibility
Companies of all sizes must consider their role in ensuring a linkage between profitability, growth and corporate responsibility. As we are increasingly linked in a global economy, companies must take action to ensure they address the broadest interests in their economic, environmental and social impact in their corporate strategies, products and services.
The interconnection of people, planet and profit
The role of business in driving social good
Employee engagement for corporate impact
The sustainable business: lessons and opportunities
The role of millennials in reshaping corporate responsibility
Opportunities for public and private partnerships

Contact Karen Henken
Phyllis Brock
(Partner)
Phyllis Brock is a senior executive with extensive leadership. sales, marketing and Internet management experience. She is highly regarded for her unique ability to consult with leaders and their teams to produce breakthrough results. As Principal of Highland Team, Phyllis provides strategic marketing expertise and executive leadership programs to large firms as well as start-ups.
Clients Include:
Align Technology
Covad
Cisco
Genentech
Google
Hewlett Packard
Netsuite
Oracle
Stanford
Sun Microsystems
Symantec
Wells Fargo
and many other start ups.
Phyllis is passionate about her work and focuses on results that affect the bottom line. She is widely sought after for her business acumen as well as her ability to integrate the needs of an individuals' well being into the business context.
Previously, Phyllis was Vice President of eBusiness for Nortel Networks. She developed the vision and direction for Nortel to revolutionize their position in the electronic commerce landscape.To achieve this, Phyllis shaped an innovative culture for the global organization, aligning 90,000 people to the web strategy. Her award winning accomplishments were written up in Business Week.
At Bay Networks, Phyllis defined the worldwide distribution strategy and created all the channel marketing programs that drove 85% of Bay Networks. As a result Bay Networks' program catapulted from last place to first place within a year.
Phyllis started up Sun Microsystems of Canada's marketing organization, resulting in a 50% growth of the company's revenues within 2 years. Phyllis started her career in sales at IBM Canada. She developed strategies to increase sales from $3 Million to $20 Million in her accounts.
Phyllis lives in the Bay Area, California. She is married with two wonderful teenagers. She is an active volunteer and loves the outdoors.

Contact Phyllis Brock