We invite you to meet some of our key colleagues and partners.

Phoenix Consulting Group
Phoenix Consulting Group partners with our clients to optimize collaborative business relationships. We help companies accelerate revenue, tap new sources of innovation and open new markets through effective alliances and partner ecosystems.
Prominent clients include Adobe, Amazon.com, PayPal, Intel, Cisco, Nationwide Insurance, and Xerox. Norma Watenpaugh is also a Global Board Member of the Association of Strategic Alliance Professionals and former Chair of the Best Practices Committee.
Minnesota Commercialization and Innovation Group
Susan Henken-Thielen (Cofounder)
Susan Henken-Thielen is the cofounder of Minnesota Commercialization and Innovation Group. She has more than 25 years of management, marketing and strategic planning experience with companies in a range of industries and maturities - from startups to Fortune 500 enterprises. Her experience spans consumer and industrial products and services, including consumer goods, medical devices/health care,education, manufacturing, metalworking and plastics industries and includes work in the private, public and not-for-profit sectors.
As VP of Marketing at Slendertone Distribution, Inc. and Compex Technologies, Inc. Henken developed the launch plan for the North American market for the first Electro-Muscle-Stimulation medical device cleared by the FDA for consumer sales . Sales grew to $40 Million in five years.
As the first director of the Marketing Resource Office at Minnesota Project Innovation, Inc., Susan designed the strategies, processes, procedures and tools to provide marketing assistance to small and midsize manufacturers. Clients received assistance in strategic planning, business plan/marketing plan development, SBIR and STTR commercialization plan development and implementing a marketing discipline within organizations.
Henken also has worked for Cigna, Novartis and Gold'n Plump Poultry, creating and introducing new products and services. During her three-year stint at Gold'n Plump Poultry, where she led the company into the packaged goods arena and implemented a formal new product development process, she was awarded the President's Eagle award for innovative leadership. While at Sandoz Nutrition, Inc., Susan managed the Featherweight®, Fiddle Faddle®, Screaming Yellow Zonkers® and Poppycock® brands, and introduced more than 40 new products and reversed a pattern of declining sales for the first time in five years.
In 2000, Henken was nominated for membership in Northwestern University's Council of 100, which recognizes high achieving women graduates. Grinnell College's Alumni Council nominated Susan to its select Grinnell Alumni Council, an alumni leadership organization, in 2009. Henken earned her Masters of Management degree at J.L. Kellogg Graduate School of Management, Evanston, IL, with concentrations in Marketing, Strategy and Industrial Relations. She graduated from Grinnell College, Grinnell, IA with a B.A. in Psychology, and earned membership in the Grinnell and Mortar Board Honor Societies and Phi Beta Kappa.
Outsource Marketing
Riva Kupritz (Cofounder)
Riva Kupritz is the cofounder of Outsource Marketing. She has over 15 years of marketing experience, in corporate marketing, advertising agency and consulting environments. She has worked with companies in a range of industries, including Financial Services, Consumer Products, Graphic Arts, High Tech and Utilities. Riva exhibits a unique ability to combine strategic marketing with tactical implementation to ensure that ideas can be put into action.
Prior to forming Outsource Marketing, Riva served as Director of Marketing for Banta Digital Group, a division of Banta Corporation, one of the nation's leading providers of printing and electronic media (NYSE: BN). Responsibilities for this digital imaging and content management company, included:
Introducing New Technology-based Services
Strategic Planning
Web Site Development
Advertising and Public Relations
As Marketing Manager for Ringier America (now WorldColor), Riva provided marketing for a 100-person sales staff of a $600 million commercial printing company (now part of Quebecor World). Her accomplishments included:
Launching sales within new market segments in the U.S., Europe and Asia
Developing a successful market introduction for a newly formed Special Interest Magazine Group
Implementing a nationwide seminar program for demand creation and lead generation
Riva began her career as an advertising account executive; planning, coordinating and directing advertising and public relations for clients in industries including high tech, medical, retail, graphic arts and entertainment.
Riva earned her Masters of Business Administration at University of Illinois, She graduated from Boston University with a B.S. in Journalism, and studied abroad in England at London School of Economics, and in Israel at Hebrew University.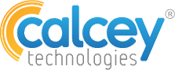 Calcey Technologies
Calcey Technologies is a professional services firm delivering, cost effective and results-driven Software and Media Solutions. Calcey focuses on providing world-class, Software, Web, Multimedia and Print solutions that produce results with a solid ROI!

Corp21
Bert Vermeulen, a long time colleague of mine runs Corp21, services for entrepreneurs. They provide consulting, incubation, and investment services to emerging businesses. Areas of expertise include:
international strategies
patents
trademarks and licencing
financing of emerging businesses

Manx Web Solutions
Brooks White (Founder and CEO)
Offering high quality, affordable full service web solutions from a unique marketing-based perspective. Our services include:
Web Site Design and Maintenance
UI and UX design
Custom CMS (dynamic content management)
Comprehensive E-market Strategies
Web Applications Development
Social Meida Strategies
Content Development

Next Step
Next Step turns small companies' great products and services into revenue through practical, results-oriented sales planning, process development and sales training programs.
Based upon your unique needs, Next Step will help you define your sales team needs, build a strong sales plan and process and coach sales teams or the executive team in managing sales success. Customization and implementation of our Value Based Sales Training Programs can also be a cost-effective way to increase revenues and margins through increased sales effectiveness.