Channel Chief Series Part Four: Partner On-Board - Make it Fun, Not Work
posted: September 6th, 2017
How does a channel chief address the seismic shifts happening in the world of digital transformation?
How can you enable the channel to make the crossing to new opportunities promised by the digital transformation?
Phoenix Consulting Group and Highland Team will be bringing you a series of twelve posts on the future of the channel and what savvy channel chiefs are already implementing to survive and thrive in the future.
You've recruited partners and now you need to get them ready to sell your products and solutions. Systematic and deliberate onboarding can have long term impact on partner loyalty and productivity. By one company's experience, 50% greater first year revenue was realized by those partners onboarded through a carefully planned partner experience vs those left to own initiative.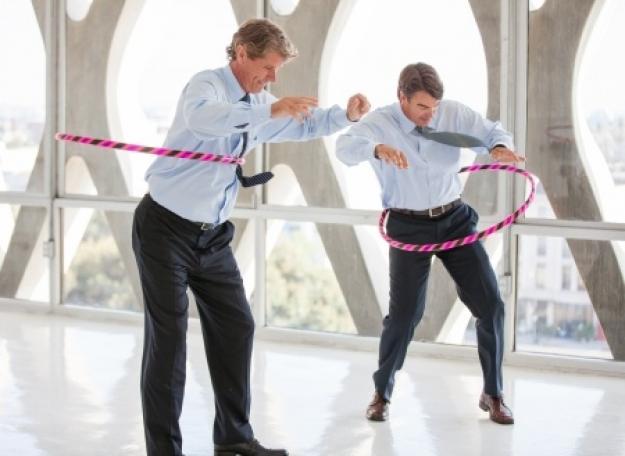 Make it a Game - Not Work
Here's the issue: we come across many channel onboarding sites, manuals and processes. What is striking is how much information is delivered to the channel all at once. It's complicated, overwhelming, and filled with details...all focused on what the company needs from their channel but not so much on what the channel needs from the company.
During recruitment, companies make sure to listen to prospective channel partners and make sure they feel important and special. Companies talk about long-term relationships. But once signed up, they are sent to a portal and expected to get onboard all on their own. And the demands made…train here, certify there, here's your quota, make this financial commitment here….and no mention of what the channel will receive and what it needs. They were told they were wanted, needed and now it's, "Do all this work yourselves; you are no longer that important." As in any relationship, move too fast and overwhelm them; stop working the relationship, and you chance losing them.
There's a Better Way
Our suggestion: make sure the onboarding process continues to show channel partners that they are important to your company. Don't ask for too much commitment or investment upfront. Just as a lead nurture campaign provides a set of small steps that prospects are asked to take, make your onboarding a way for partners to get onboard - easy step by easy step. Make it more of a game than work. Make your onboarding process worthwhile and useful. Make the portal easy to use, and provide small amounts of information at a time, in video or document format, interspersed with opportunities for your channel to provide information back to you---ask their goals, have them ask questions-then provide the next step in the journey. Like Pokémon Go, create an enjoyable journey where they discover new treasures (Pokémon) along the way, and don't get overwhelmed with hundreds of details (all the Pokémon) at a time. Think about it, would Pokémon Go be the phenomenon it is if all the Pokémons were at the first stop? The pleasure in the game is searching, finding and searching again, one win at a time.
Could you benefit from a better partner on-boarding experience?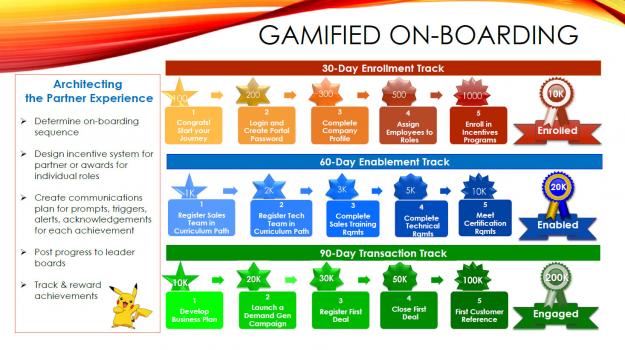 Posts in the Series:
Part 4: Partner On-Board - Make it Fun, Not Work
Stay Tuned as We Bring the Future to You.
Need an ear to listen to YOUR concerns? We are offering one hour assessments of your channel challenges. To schedule a call, please send Deborah an email.